As time changes there is an increase in demand of fabric, designer clothes, gadgets, accessories, etc. Also increase in demand of fashion, lifestyle of people changes as need of clothes and various material will always there and will increase in future. So there is Increasing in use and demand of Textile printing machine.
With the increase in demand of Textile and design there is a drastic change in the field of  Textile and printing with a different types of textile printing machine as era changes there is evolution of innovative machine which is manufactured by a combination of  the latest technology and idea to provide the user effortless, quick, time saving machinery that makes huge profit by investing in this machinery.
As manufacturer, Supplier we offer our client different types of machines as per specific, diverse requirement of industries and customers. This various types of textile machine are widely applied in industry as food and packaging, Textile, Ceramic, Business, Stationery, Plastic, Glass, cotton, yarn industries, etc. It is widely used as it is efficient, durable, long lasting and time saving. As compared to other machines it is highly appreciated by customers due to it sturdy designs, economical price, high strength, high production capacity.
Textile machine is widely used in major industry as it is based on the conversion of fiber into yarn , and yarn into fabric. These  are then dyed or printed made-up into clothes. Different types of Fabric Textile Printing Machine are used to produce yarn as cotton remains most important natural fabric  so is treated in depth in these various processes as spinning, finishing, weaving, knitting, colouration  process  of the production of wide range of product. As this machine is used for various  purposes in industry.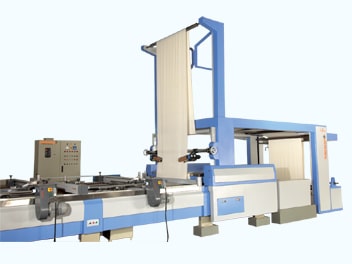 Flatbed Screen Printing Machine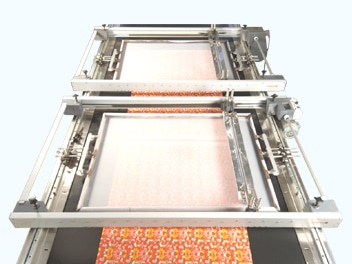 Fully Automatic Printing Head

Vertical Conveyor Dryer

Float Cum Conveyor Dryer

Horizontal Conveyor Dryer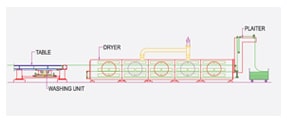 Float Dryer